ORGANIZATIONAL CHART
The organizational structure of UDT is presided by a Board of Directors and an Executive Management, on which the R&D, Biomaterials and Bioenergy Departments depend, and a Management that has the following departments: Administration, Technology Management, Technical Assistance, Maintenance, Operation and Laboratories. The Scientific Committee meets monthly to define strategies and action plans, referring to scientific, academic and training fields, mainly.
WORK TEAM
UDT is composed of investigators, professionals and technicians from different areas of expertise in an interdisciplinary and collaborative manner.
Dr. Alex Berg, Executive Director

 / +56 41 266 1811
Lines of research:
Delignification processes in acetic acid medium.
Extraction and use of polyphenols (tannins) from pine bark.
Design and development of technologies associated with forest biorefineries.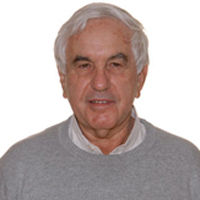 Prof. Alfredo Gordon, Deputy Director

 / +56 41 220 4534
Lines of research:
Coal and biomass conversion processes.
Heterogeneous catalysis applied to energy conversion processes and pollution mitigation.
HEAD OF DEPARTMENT
PRINCIPAL RESEARCHERS
ASSOCIATE RESEARCHERS
RESEARCHERS AND ENGINEERS
HEAD OF DEPARTMENT
PRINCIPAL RESEARCHERS
ASSOCIATE RESEARCHERS
RESEARCHERS AND ENGINEERS
María de la Luz Morales, Technology Manager, Technology Management Division

 / +56 41 266 1857
Christopher Pihan, Technology Manager, Technology Management Division

 / +56 41 266 1808