ORGANIZATIONAL CHART
WORK TEAM
UDT is composed of investigators, professionals and technicians from different areas of expertise in an interdisciplinary and collaborative manner.
Dr. Alex Berg, Executive Director

 / +56 41 266 1811
Lines of research:
Delignification processes in acetic acid medium.
Extraction and use of polyphenols (tannins) from pine bark.
Design and development of technologies associated with forest biorefineries.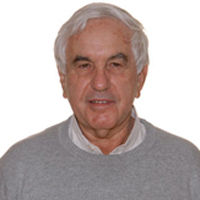 Prof. Alfredo Gordon, Deputy Director

 / +56 41 220 4534
Lines of research:
Coal and biomass conversion processes.
Heterogeneous catalysis applied to energy conversion processes and pollution mitigation.